About
CABI has had a presence in Africa for over 100 years and it has now officially established a presence in the Southern African region with a new office in Lusaka, Zambia. As agriculture is the main employer and source of income for majority of the population here, this new office will facilitate CABI's execution of its development projects in the region and also improve knowledge sharing to address agricultural and environmental challenges encountered by Southern African smallholder farmers.
We already work on multiple development projects with other leading organizations in Southern Africa and our aim is to extend this. We aim to build strong partnerships with local, regional and international organizations and stakeholders who share CABI's international development objectives.
Staff here will be responsible for carrying out CABI's mandate in international development by sharing scientific knowledge in agriculture and the environment with smallholder farmers in rural communities. This knowledge will be delivered through projects based around our work on plant heath, soil health, climate smart agriculture, improved trade and market access, and invasive species.
Our Zambian office is strategically located in Kalundu, Lusaka, close to several important international organizations and institutions such as the University of Zambia. Staff based here will work in close partnership with key in-country organizations to achieve our core objective of helping smallholder farmers lose less of what they grow by giving them access to relevant scientific information, enabling them to sustainably address agricultural problems that limit them from securing adequate food for themselves and earning more income.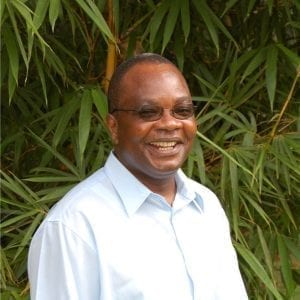 Regional Representative, CABI Southern Africa Centre
CABI, Southern Africa Centre, 5834 Mwange Close, Kalundu, P.O. Box 37589, Lusaka, Zambia
T: +260967619665 (office), +260973471436 (mobile)
CABI - Zambia
Southern Africa Centre, 5834 Mwange Close, Kalumdu, PO Box 37589, Lusaka, Zambia
T: +26 0967 619 665
Documents
CABI in Africa Newsletter - November 2020
News and stories from CABI in Africa
CABI in Africa Newsletter - July 2020
News and stories from CABI in Africa